Altech Eco Light Duty CNG Systems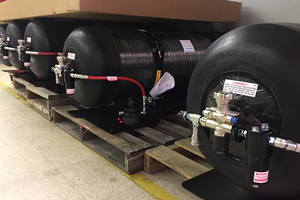 Altech Eco has been in business since 2006 converting light duty vehicles to run on natural gas. In 2011 they were approved as a Ford QVM, equipping F150, F250, F350 and Transit vans with CNG high pressure and low pressure kits. They have over 300 EPA certifications, and pride themselves on experience, capability, reliability, and quality.
Currently there are over 8,000 vehicles on the road with Altech Eco's kits. American CNG has been working with Altech Eco supplying OMB parts such as cylinder valves, and then later adding OMB NGV1 fill receptacles for their new systems. We have provided over 1,900 parts since our partnership started in 2017, with more parts continuously being supplied. 
We love seeing parts we have provided on our customers' systems. This is why we are in business to provide our customers with quality products to help them create awesome projects like these high pressure kits pictured above. 
Leave a comment